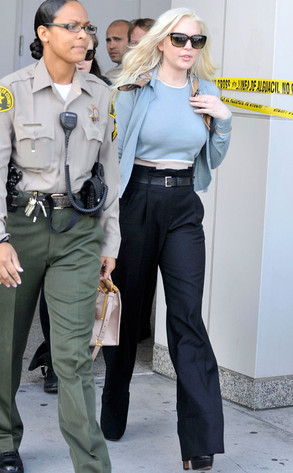 Toby Canham/Getty Images
Well, one of these years had to be Lindsay Lohan's. And 2012 might just be it.
LiLo appeared in court this morning—15 minutes early and appropriately, conservatively dressed, to boot!—for a second lightning-quick progress hearing in her ongoing, but waning, probation.
So, was it another glowing report for Lohan?