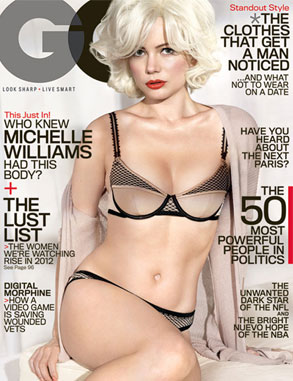 GQ
Michelle Williams said in her Golden Globes acceptance speech that she was a mother first and actress second. We have one thing to say to that: Whoa, mama!
And if that list didn't have a third, well, it certainly does now: Thanks to the Oscar frontrunner's sultry new spread in GQ (who knew?), the My Week With Marilyn star should add international sex symbol to her ever-growing list of talents.
Marilyn Monroe would be proud.