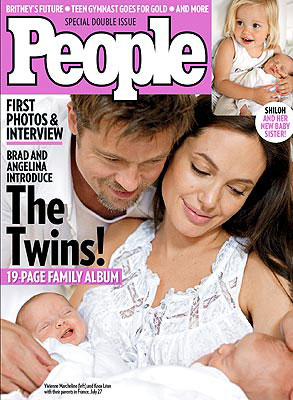 People
We've done all the other Brangelina kids this past week, so we can't really leave out the twins, Vivienne and Knox. Only problem is, these babies are 2 months old, so it's a little hard to tell where exactly they're going.
We were going to say they'll probably star in a sitcom, set up their own media corporation, become CEOs at 18 and then fashion icons who purse their lips too much. But we don't know if the Olsen model fits every pair of twins.
So we'll just go with something generic like Most Likely to Be Harassed by the Paparazzi More Than Any Other Celebrity's Kids. Ever.