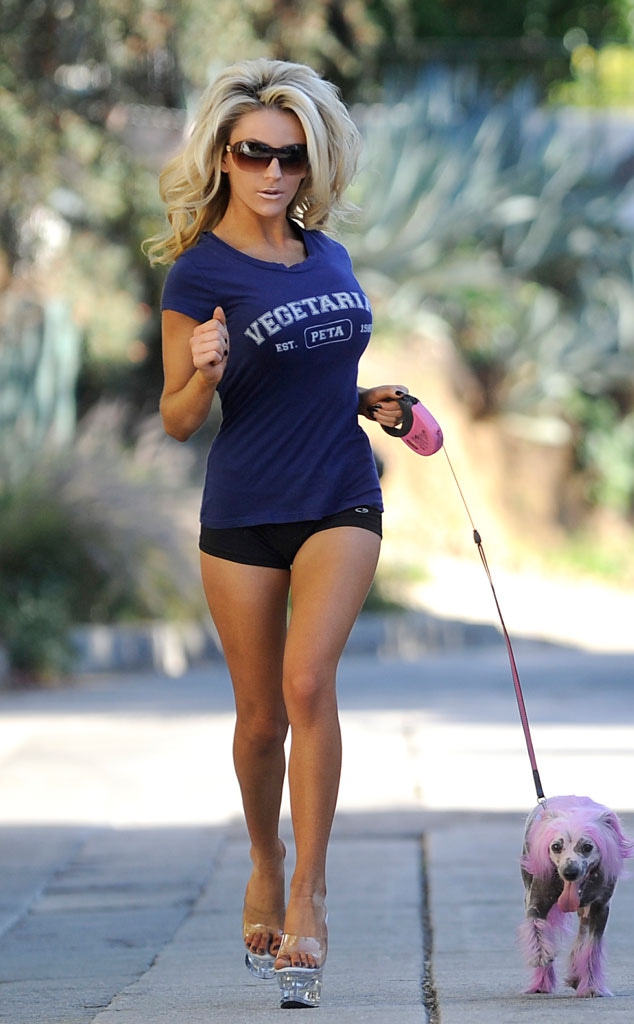 Jeff Rayner/Coleman-Rayner
OK, so maybe working up a sweat is a bit of stretch.
But teen bride Courtney Stodden definitely managed to work up a photo op when she stepped out for a jog with her pink-colored pooch on Sunday.
That's because the 17-year-old wife of 51-year-old actor Doug Hutchison opted to forgo running shoes for a pair of high-heeled clear shoes instead.
But Court is no stranger when it comes to sporting stilettos.
Yep. Whether she's sitting on Santa's lap, attending church (yes, church!) or getting a little exercise in like she is here, the gal is certainly proving they can be worn anytime, anywhere.
Not that they necessarily should be, of course.