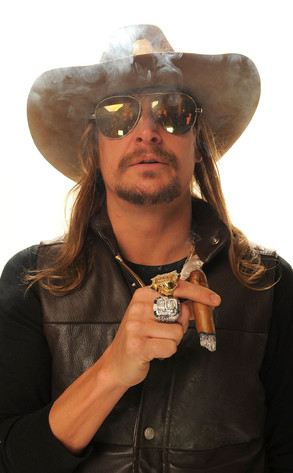 Michael Caulfield/Getty Images
May we suggest at his next concert Kid Rock cover the Traffic hit, "Light Up or Leave Me Alone?"
Turning up to see country star Travis Tritt perform at the Andiamo Celebrity Showroom in his native Warren, Mich., over the weekend, the "Cowboy" singer ticked off fellow concergoers when he flouted antismoking laws and lit up a cigar 15 minutes into the show, prompting a slew of complaints to the venue's owners.
Here's what happened.