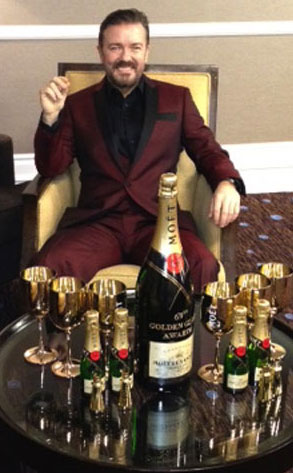 Twitter
The third time was the charm. Er, not for the critics. Or necessarily for the ratings. But it definitely was for the host!
"Phew!" Ricky Gervais wrote in a Golden Globes postmortem blog post on his official site this morning. "Thank f--k that's over. I had a blast actually. It was by far my favorite of the three hosting stints."
And he cut right to the chase about whether or not Hollywood needed to brace itself for a four-peat (and which superstar's fans' wrath he most fears in the wake of his emceeing)...