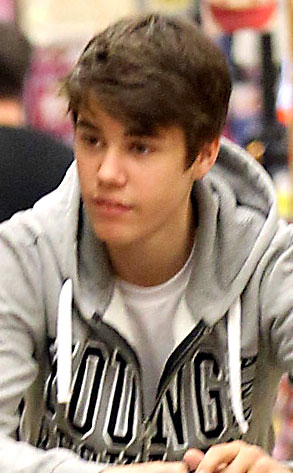 FameFlynet, Inc.
Guess he didn't like the comparison.
For the second time in a week, Justin Bieber has emerged with a new 'do, this time ditching the Trump-like style he was rocking (wise move) in favor of an all-new look.
Bieber appears to have ditched the length and made a date with a bottle of dye, debuting an extra dark and more closely shorn crop while running errands over the weekend, including leaving a game-day viewing party in Sherman Oaks, Calif., Sunday with girlfriend Selena Gomez (herself spotting some colorful new hair of her own).
So, will you miss the swoop or do you hope Justin's foray into the dark side is a permanent change?