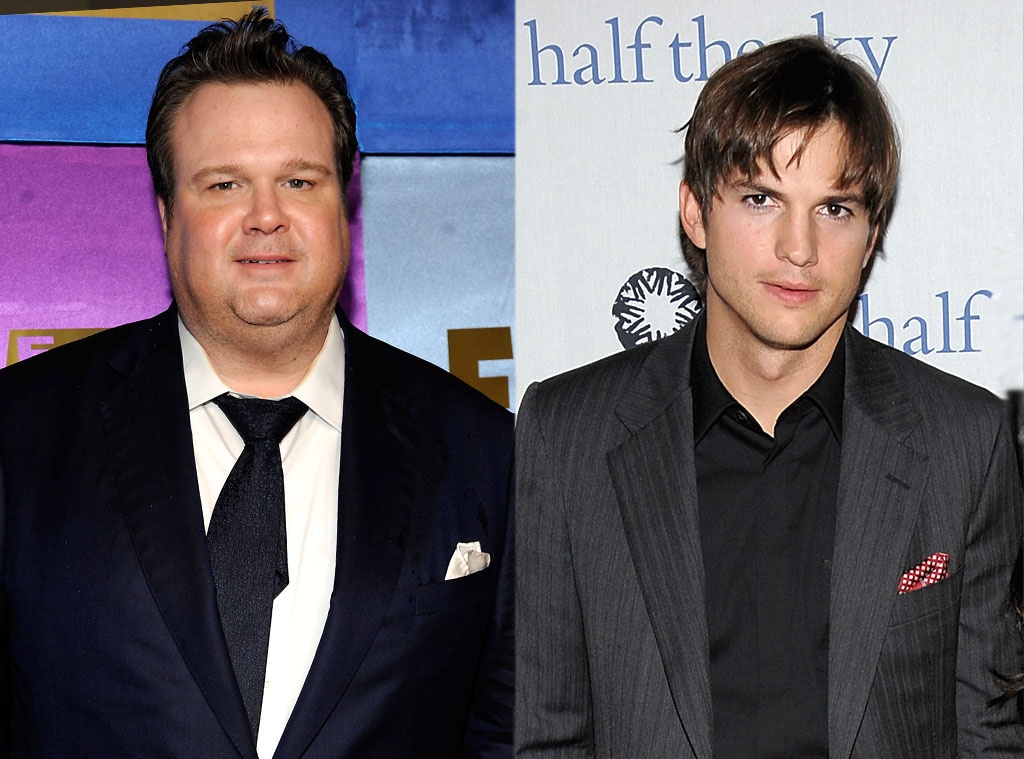 Jamie McCarthy/Getty Images; Frank Micelotta/Wireimage
Ashton Kutcher and Eric Stonestreet were looking forward to a fun night at the Golden Globes. Not a hacking headache.
The respective stars of Two and a Half Men star and Modern Family ended up having their Twitter feeds hacked into over the weekend.
But neither took the invasion of privacy lying down. Here's what they had to say:
"My account was hacked. But any of you that took that as a chance to be a d--k can kindly see yourself out the door," tweeted Stonestreet on Saturday.
The 40-year-old thespian talked about the hack attack with E! News' Ryan Seacrest, explaining that he only learned about it after followers wrote to him perplexed as to why he was sending out messages about diet pills.
"What can you do about hackers?" Ryan asked him.
"Hunt him down and punch them in the face," quipped Stonestreet, who ended the night on a happy note as his ABC sitcom won the Globe for Best Comedy Series.
Having the same thought, Kutcher did just that—at least the first part.
The 33-year-old actor (and estranged Mr. Demi Moore) posted a twitpic of the last known location of his alleged perp as somewhere near West El Sugundo Boulevard in Hawthorne, Calif.
"I'm coming for you my friend," Kutcher tweeted in a caption.
Per the U.K.'s Daily Mirror, Kutcher had earlier written: "So apparently someone thinks they are clever hacking my account. #lame."
Luckily, he was able to track the mischief maker after learning the latter broke into his Foursquare account.
"Ok mr hacker, you only made one mistake. You hacked my Foursquare and I now know your address. Whoops…This is gonna be fun," he warned.
Good thing he's more closely monitoring his Twitter page.
Kutcher was reacting to fake tweets issued from his aplusk account in which he purportedly said he was hooking up with "new girl" Lorene Scafaria and posted a link to a Foursquare map showing the location of her house.
"First official sleepover with my girl@lorenescafaria so maybe breakfast with everyone next time! (@Lorene's House)," declared the fake Ashton.
The hacker was referencing Internet rumors alleging the TV hunk was dating the screenwriter, fueled by a twitpic he posted of the two of them sharing a Roman holiday over Christmas.
Kutcher has denied any romantic relationship with Scafaria, saying the two are just friends.