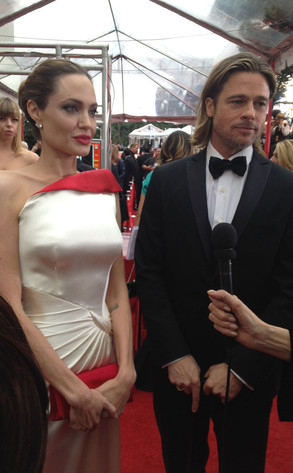 Twitter
Well, Brad Pitt and Angelina Jolie certainly had the Golden Globes glamour thing down.
As if there was any doubt!
But were the superstar couple, both of them nominees for a change, in a chatty move? Jolie's icy white Versace gown with red accents almost made her look too majestic to be human, and Pitt is still nursing that nagging MCL injury that requires him to tote a cane around...