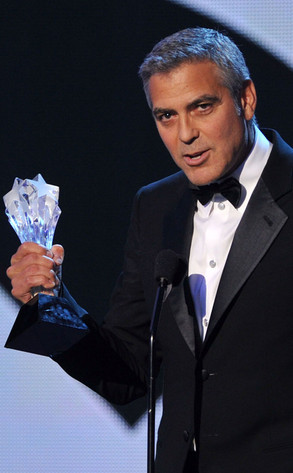 Kevin Winter/Getty Images
Talk about a picture being worth a thousand words.
Sorry, Kim Novak, there's to be no throwing yourself in front of The Artist train, as the romantic—and funny!—homage to the silent-film era was named Best Picture at the 17th Annual Critics' Choice Movie Awards, thereby cementing itself as an Oscar front-runner alongside whatever wins Best Drama on Sunday at the Golden Globes.
French auteur Michel Hazanavicius was named Best Director for helming the novel throwback, which also was a winner for Best Costume Design and Best Score.
But the Broadcast Film Critics Association, which does the back-patting on this occasion, didn't get too artsy tonight, also doling out top awards to a major movie star and a major hit with the masses.