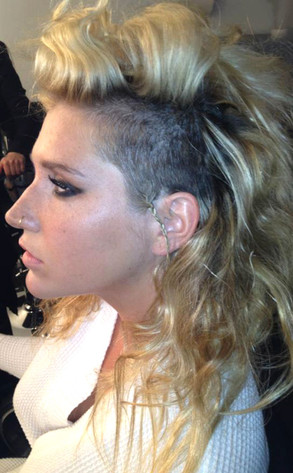 Twitter
Ashton Kutcher isn't the only one lopping off some of his locks.
The never-subtle singer Ke$ha apparently decided that she, too, was due for a change and opted to shave her noggin.
Well, part of it, anyway.
"Animals! I just shaved the side of my head! wanna see a pic???" the "We R Who We R" songstress tweeted along with this shot.
So what motivated the 24-year-old performer to mess with her mane?
"New year. New album. New hair," she wrote. "Get pumped."
Are you liking Ke$ha's latest 'do?