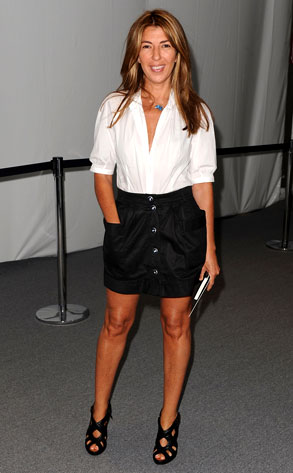 Katy Winn/Getty Images for IMG
If the rumors are true that Jennifer Lopez will be the celebrity judge for the Project Runway finale, Nina Garcia hasn't been told about it.
At least that's what Ms. Garcia is saying.
"I don't know if it's her," Garcia says with a laugh from her office in New York City. "Do you know? I don't...But whoever it is, [the designer contestants] should be scared."
Lopez, like Victoria Beckham last season, will reportedly be on hand when the finalists present their work tomorrow under the Bryant Park tents at the near end of New York's Mercedes-Benz Fashion Week.