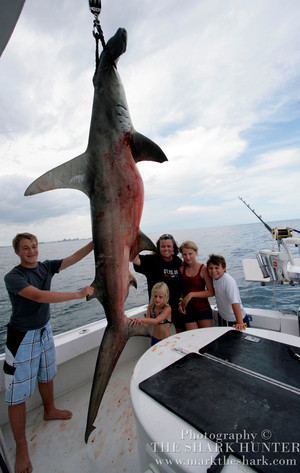 courtesy of www.marktheshark.com
Shark lovers latest bait: Rosie O'Donnell.
Environmentalists are not happy with the TV personality after a photo of Rosie standing alongside the carcass of a hammerhead shark during a fishing trip with Mark "The Shark" Quartiano in Miami was released.
Quartiano, a well-known fisherman in Florida, posted the photo on his website, which started to gain criticism due to the fact that these sharks are an endangered species and that the state banned the catch of three species of hammerheads starting Jan. 1.