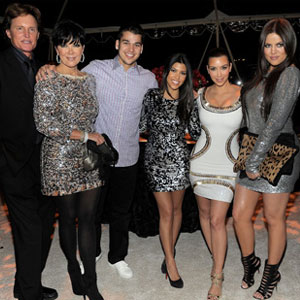 Charley Gallay/WireImage.com
Khloé is definitely a Kardashian. Take it from the person who would know best: her mom.
Family matriarch Kris Jenner exclusively tells E! News that her daughter is indeed the biological child of her late ex-husband and former O.J. Simpson Dream Team attorney, Robert Kardashian.
Take it away, Kris...
"So stupid," Kris tells us. "All so silly. Just another day!!!"
Likewise, the family rep also issued a vehement denial of the speculation launched by Jan Ashley and Ellen Kardashian, the women Robert Sr. married after divorcing Kris. They were quoted in Star magazine (via Radar) that Khloé was not his biological child.
"It's not true. This is absolutely ridiculous and not true. Of course, Khloé is Robert's daughter," says Kardashian publicist Jill Fritzo.
Khloé herself took to Twitter earlier today and smacked down the rumors, calling those behind them "disgusting" (though not naming names).
She also had high praise for her stepfather, Bruce Jenner.
"Bruce Jenner = Amazing Dad," she tweeted.