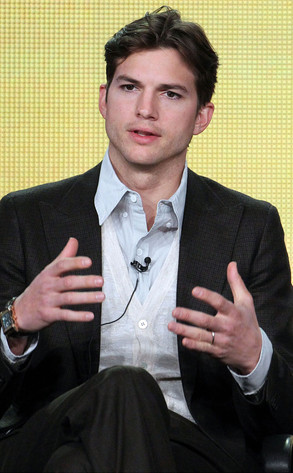 Frederick M. Brown/Getty Images
Ashton Kutcher is a grizzly guy no more.
Sure, the big question today at the Television Critics Association press tour in Pasadena, Calif., was whether or not the actor will be returning for another season of Two and a Half Men. (That would be a maybe.) But what really got everybody talking was the dude's new look!
Oh, and a little thing called a wedding band...