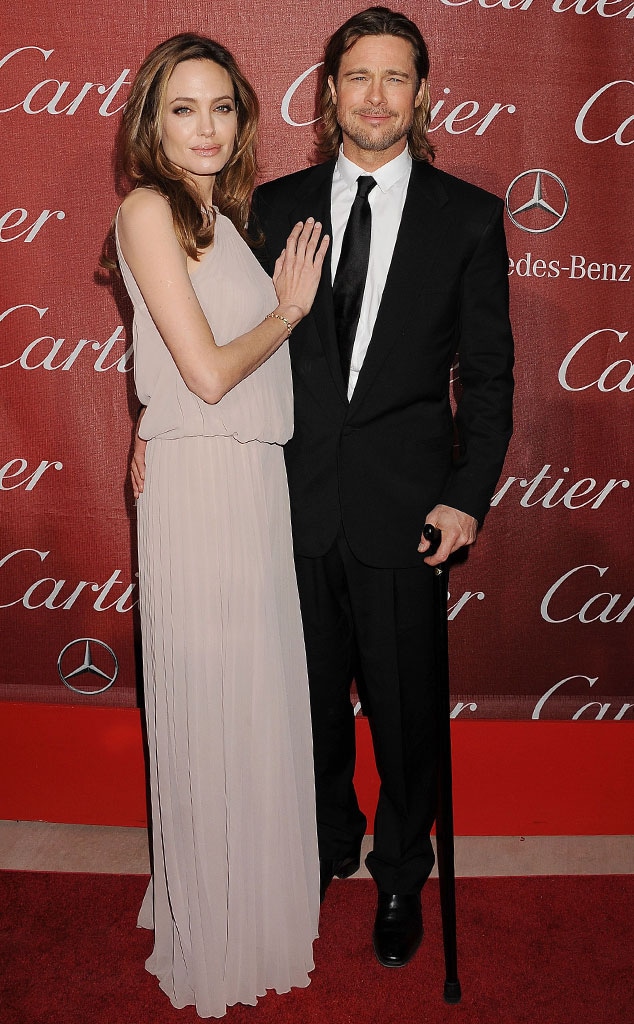 Jeffrey Mayer/WireImage
Brad Pitt is still walking with that cane.
But being injured is worth it if it means his children are OK...
Pitt told reporters at last night's Palm Springs International Film Festival gala that he hurt himself when he took a fall while carrying daughter Vivienne.
Angelina Jolie said it's not the first injury of its kind at the Jolie-Pitt household.
"When [Maddox] was younger, I took a fall and cracked my elbow because I wanted to make sure he didn't have the fall," Jolie said. "Every parent has injured themselves. Every parent will stand in the line of fire for their kids so it's a normal thing."
Jolie said Pitt isn't milking the injury at home. "He's not that kind of guy," she said. "He does everything still."
"I'm proud of him every single day," Jolie said of Pitt, who last night was presented the Desert Palm Achievement Award by his Moneyball costar Jonah Hill.
Jolie told me she's likely to direct again after making her debut earlier this year with In The Land of Blood and Honey.
"It's such a weird thing. I sat down to try to write something and I can't even believe it's become a film," she said. "I do have a pile of things I haven't shown anybody, including one on Afghanistan."