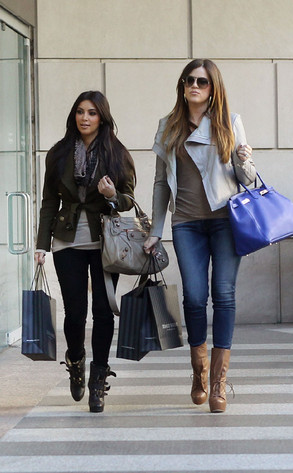 Brian Prahl / Splash New
Trendy boots? Check. It bags? Check. Rodeo Drive? Not quite...
But Kim Kardashian looked right at home as she and Khloé Kardashian Odom went shopping in Dallas yesterday during Kim's brief visit to her little sister's new city.
After giving their credit cards a workout, they visited the Dallas Aquarium and later caught the Mavericks' win over the Phoenix Suns—which serendipitously included a season-high 15 points from Lamar Odom.
"We had so much fun together cheering on Lamar and his teammates. It's so nice having her in town," Khloé blogged afterward, all traces of that nasty spat wiped clean.
As usual, though, Kim had to get back to work.
"Its been real Dallas but there's nothing like Home Sweet Home!" Kim tweeted this morning. "Back on my LA grind!"