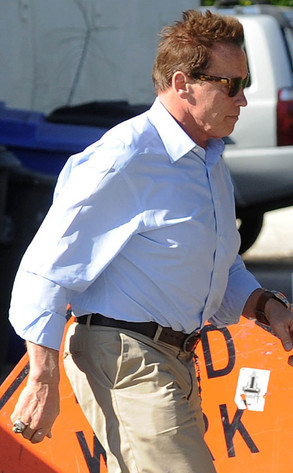 Splash News
Stars reconciling after extramarital indiscretions is hardly a new phenomenon—particularly not in the family Maria Shriver comes from.
So when Arnold Schwarzenegger was photographed out and about over the holidays not only wearing a ring on that finger, but making what seemed like a pointed attempt to show it off to the cameras, speculation ramped up that the onetime power couple was in the throes of a reunion. That Shriver made the rounds with her own conspicuous bling did nothing to silence the rumors.
Naturally, reports of Maria having second thoughts about the divorce filing followed. There was even some circumstantial evidence: according to the court docket, the duo's next divorce hearing wasn't in the standard six months' time, but a whopping five years away, in 2016.
So what gives? All the more time to reconsider their union?