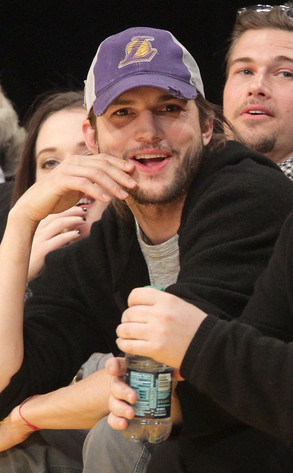 Noel Vasquez/Getty Images
Rebound!
No, we're not talking about recent rumors that Ashton Kutcher spent the holidays in Italy with a possible new ladylove (allegedly bearing a more-than-passing resemblance to Demi Moore).
Just making a basketball reference after the Two and a Half Men star was spotted attending a Lakers game in L.A. on Tuesday night.
In fact, the soon-to-be ex-Mr. Moore appeared to be flying solo.