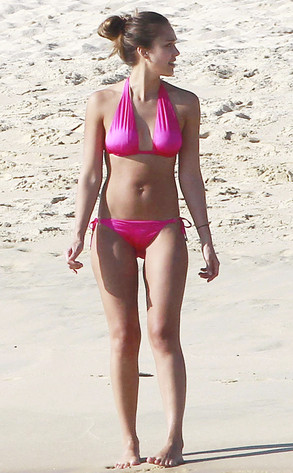 Fame Flynet
Pretty? More like perfection in pink!
Seriously. How else to describe Jessica Alba as she strolled on the sand in Cabo San Lucas yesterday during a family vacation?
It's hard to believe it was a little over four months ago that the 30-year-old actress gave birth to her second daughter, Haven.
Yet there she was on Monday totally rockin' a colorful two-piece as if that whole baby-bumpin' thing never even happened.
And we're not the only ones applauding her efforts!