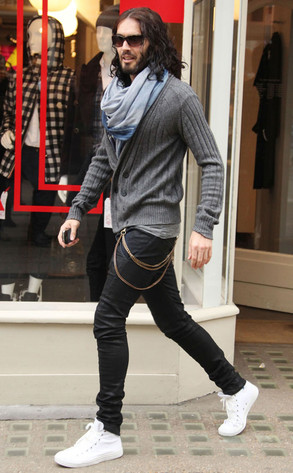 Flynetpictures.com
As signs go, it's not the best.
Rumors of trouble in paradise have plagued Russell Brand and Katy Perry for months now, but this seems to be the most damning evidence yet that those reports may not have been completely unwarranted.
Just a day after it emerged that the couple spent Christmas apart (like, 3,000 miles apart), Brand was spotted walking solo around London—and here's the rub—without his wedding ring.