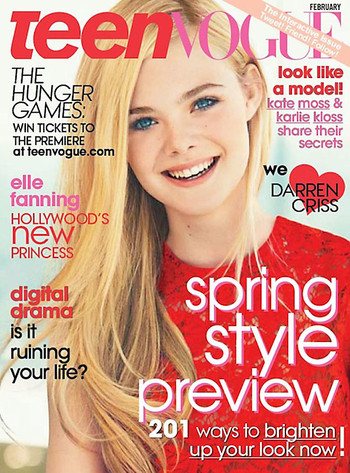 Teen Vogue
When so many young stars are trying to look and dress older than their age, Elle Fanning is a breath of fresh air in Hollywood.
The 13-year-old—who's had a breakout year on the big screen with roles in Super 8 and We Bought a Zoo—also generated a lot of buzz on the red carpet for her majorly high-fashion yet age-appropriate looks.
In February's Teen Vogue, the cover girl dishes about not wanting to look too adult and her "weird" style—and big sister Dakota makes a cameo to call her sibling out for raiding her closet...