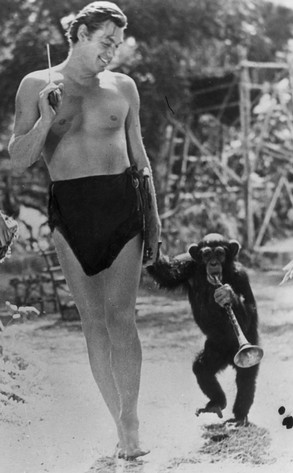 Keystone Features/Getty Images
He's gone to that great jungle in the sky.
Cheetah, the chimpanzee believed to be one of a handful who played Johnny Weismuller's sidekick "Cheeta" in the classic 1930s Tarzan movies, passed away Dec. 24 of kidney failure.
The Suncoast Primate Sanctuary in Palm Harbour, Fla., where he had lived for the past five decades following his "retirement" from showbiz, confirmed he died reportedly—pardon the pun—at the ripe old age of 80.