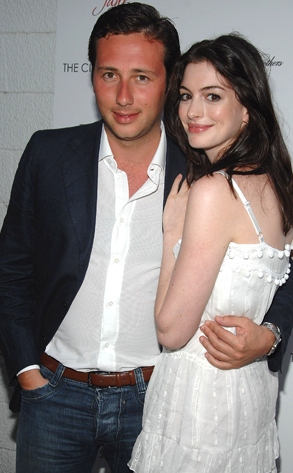 Dimitrios Kambouris/WireImage.com
Anne Hathaway's former flame Raffaello Follieri is staring at some some quality time behind bars.
The so-called Vati-con pleaded guilty to federal charges of wire fraud, money laundering and conspiracy in Manhattan District Court this morning. He now faces up to five years and three months in prison and could be deported as a result of his plea.
"I did not have investor authorization to use the money that way," the 30-year-old Follieri stated after pleading guilty to all 14 counts stemming from his June 24 bust. "I knew what I did was wrong."
Unable to pony up his hefty $21 million bail, Follieri has been behind bars since his arrest, which—perhaps not so coincidentally—took place just six hours after being dumped by the movie star.