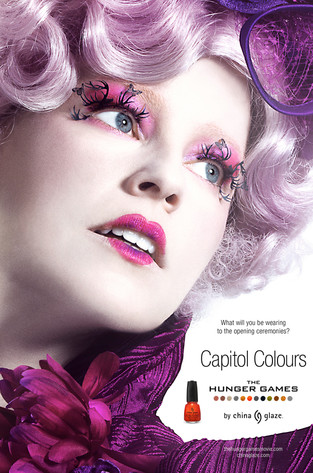 Capitol Colors
So you might not be getting Katniss' flashy fire dress, but at least this is something, right?
The Hunger Games—the latest franchise to boast some serious girl power—is also starting to shill out products from the film that they're hoping you fashionista types will snatch up quicker than we can say District 12.
The first product comes inspired by none other than the fabulously eccentric Effie Trinket...