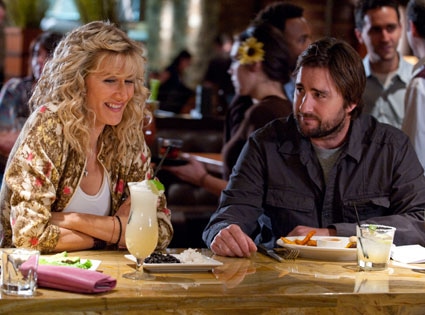 Prashant Gupta/HBO
It's an HBO bloodbath…and only one show came out unscathed.
Hung, How to Make It in America and Bored to Death have been canceled, the cable network announced today. Meanwhile, Enlightened, starring Laura Dern and Luke Wilson, has been granted a season two…
HBO is cleaning house to make way for new series set to debut in 2012, and while Enlightened actually had the smallest audience of the four shows, it was a darling among critics. And last week, it was nominated for two Golden Globes: Best Comedy Series and Best Actress in a Comedy Series.
Hung, starring Thomas Jane working a second job as a male prostitute, averaged 3.9 million viewers, the largest audience of the four shows. However, that's a 44 percent drop from Hung's second year.
Bored to Death, starring Jason Schwartzman, Ted Danson and Zach Galifianakis, and America, executive produced by Mark Wahlberg, both averaged 2.3 million viewers, down 25 percent from their previous seasons.
What do you make of these cancellations? Happy to see Enlightened make the cut?