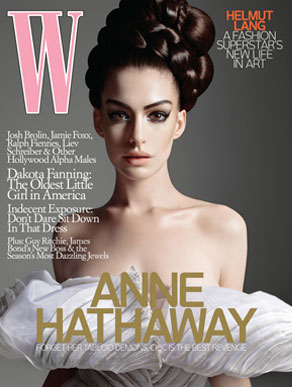 Mario Sorrenti for W Magazine
Anne Hathaway has had a devil of a time coping with both her split from longtime boyfriend Raffaello Follieri and the drama surrounding his arrest on charges of wire fraud and money laundering.
And for the first time since all of it went down back in June, the 25-year-old actress is speaking out.
"As soon as I found out about the arrest, I had to get on a plane to Mexico to do a press tour for Get Smart," says Anne in the October issue of W magazine. "And then I spent a week in shock at a friend's house."