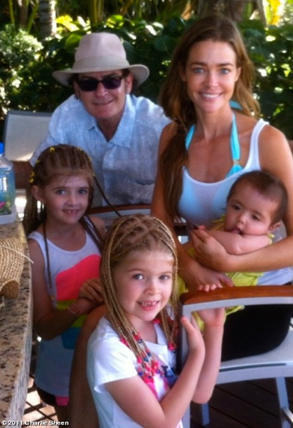 2011 Charlie Sheen/WhoSay.com
If Charlie Sheen is looking to break his cycle of shameful Christmas vacations, this would seem to be the way to do it.
The again-employed actor got a jump start on the holidays this week, tweeting a photo of himself with ex-wife Denise Richards, their daughters, Sam and Lola, and Denise's adopted daughter, Eloise.
"...all in the family—a Christmas.... to remember..! xo c," Sheen wrote.
And where is all this yuletide action taking place? Well, considering Richards is wearing a bikini under her tank top...