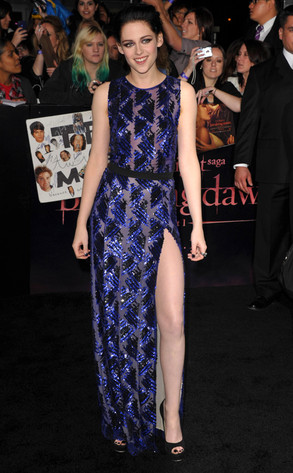 Kevin Winter/Getty Images
Hate Twilight all you want, but no doubt, Kristen Stewart has style.
And while fans of K.Stew have always admired her down-to-earth vibe (come on, who else can rock Vans on the red carpet), certain myopic critics have scoffed at her unique fashion sense.
Well, attention all you K.Stew haters, 'cause none other than Vogue U.K. has acknowledged Kristen's impeccable style.
And not only do they think the gal's got style for days, but they're calling her one of the best.