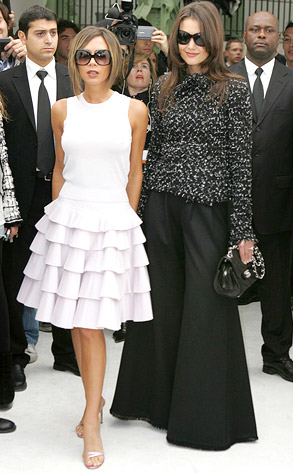 Tony Barson/WireImage.com
Katie Holmes and Victoria Beckham may be Hollywood stars who both have their own fashion lines, but when it comes to getting dressed for events, they'll get on the phone and talk clothes just like any regular girlfriends would do.
"We go to the same events, and we'll call each other and ask, "What color are you wearing?'" the newly 33-year-old actress dished in the December issue of Elle.
Katie also gushed, "I'm always interested in what [Victoria] is liking for the season."
And she's not the only fan of the former Spice Girl's Victoria Beckham Collection.