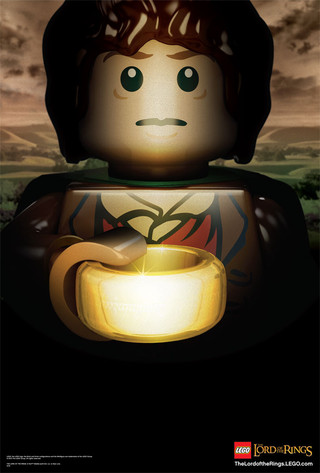 Warner Bros. Consumer Products/The LEGO Group
One ring brick to rule them all?
Just when we couldn't get any more geeked for Peter Jackson's return to Middle-earth with the upcoming Hobbit films, comes this: The Hobbit-Lord of the Rings franchise is getting its own Lego-sanctioned tie-in!
Yes, the kid construction wizards announced today that the first sets based on the adventures of the Baggins brood will debut next June—in plenty of time to start hyping the arrival of the first Hobbit installment on Dec. 14, 2012.
No word on which characters will get the minifig treatment right away, but Lego promises an "epic" line of playthings will be unveiled at TheLordoftheRings.LEGO.com. Precious, indeed!