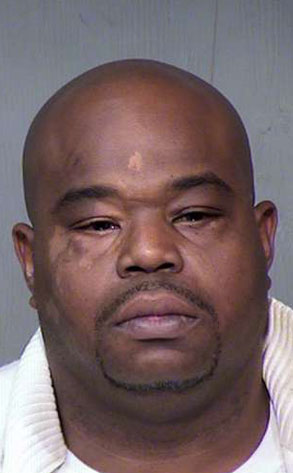 Maricopa County Sheriff's Office
Looks like someone's going to be hugging it out in jail.
Jermaine "Huggy" Hopkins, one of the teenage stars who went toe-to-toe with Morgan Freeman's hard-nosed principal in the inspirational 1989 movie Lean on Me, has been busted for selling pot in Phoenix.
Here's what went down.