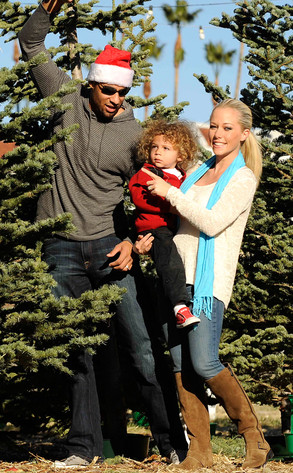 Splash News
Leave it to our very own Kendra Wilkinson-Baskett to offer up a little Christmas cuteness.
Of course, the E! reality star is certainly getting plenty of help in this pic thanks to her handsome hubby, Hank Baskett, and the couple's adorable 2-year-old son, Hank IV.
The famous family was spotted picking out their tree in L.A. on Thursday, and from the look on little Hank's face, he appears a bit unsure of what to make of the situation. But surely his expression will change once he sees what Santa eventually puts under it.
What gifts he'll get remains to been seen, but given how the tiny tyke recently had a Cars-themed birthday party, Lightning McQueen will no doubt be making an appearance come Christmas morning.
As for dad? Well, we think Kendra's got that covered.