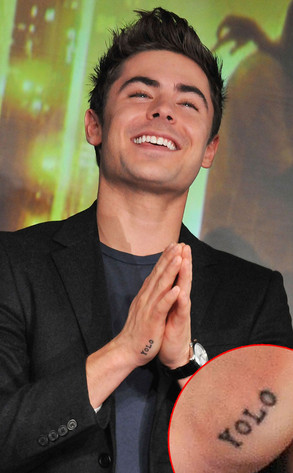 Jun Sato/WireImage
Who knew Zac Efron was such a huge Drake fan?!
Just kidding. Drizzy's "The Motto" may have us all saying, "YOLO," but we're guessing the High School Musical star didn't use a rap song as his inspiration for some permanent ink.
Fans caught a glimpse of fresh tat earlier today when the actor made an appearance in Tokyo to promote his latest flick, New Year's Eve.
Wait, you don't know what "YOLO" means?