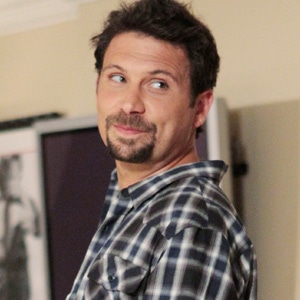 Carin Baer/ABC
Here's hoping Jeremy Sisto has mastered the art of "Suck and Blow" since his Clueless days!
In perhaps the greatest casting news in the history of casting news, ABC's hit comedy Suburgatory is staging an epic Clueless reunion that is sure to please fans of the classic film to no end.
So which of Sisto's Clueless costars is joining him in the 'burbs?
Alicia Silverstone!
Yes, Silverstone, who played the now iconic role of Cher Horowitz in the 1995 film, is set to guest star on Suburgatory for a multi-episode arc when the show returns in the new year, TVLine reports.
But wait, it gets better! Silverstone will be playing Eden, a potential love interest for Sisto's single dad George. Yes, it seems like Elton will finally be landing the girl whose picture (or, to be specific, the picture she took) was taped in his locker. However, it seems Eden will be causing some tension between George and his eccentric best friend Noah (Alan Tudyk).
Silverstone's last major TV gig was NBC's Miss Match in 2003.
Let's hope the writers can get them rollin' on the dance floor again...