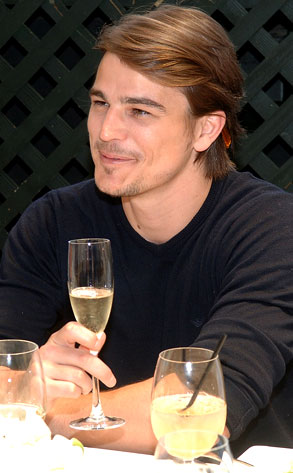 Jamie McCarthy/WireImage.com
Josh Hartnett is very against the idea of adding "closed-circuit telly star" to his résumé.
The actor's legal team has gone after Britain's Daily Mirror for defamation over a Sept. 1 report that the Soho Hotel's closed-circuit TV system captured a postparty romp between Hartnett and an unidentified woman in the hotel's library.
A team of hotel personnel then supposedly gathered to watch the "hot and heavy" tryst, a source told the tabloid.