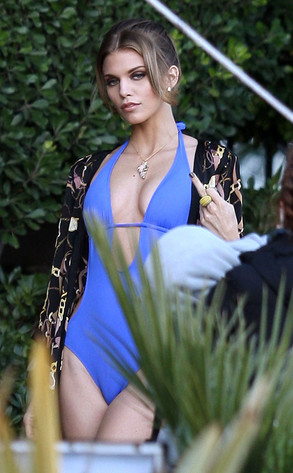 Splash News
This is one woman who looks amazing in any zip code!
AnnaLynne McCord proved that earlier this week when the 90210 star left Beverly Hills for Marina del Rey, Calif. to shoot a hot tub (!) scene for her show.
Naturally, the actress was required to don a revealing blue swimsuit—apparently to AnnaLynne's dismay, it seems (considering that she's oh-so-subtly flipping the bird).
Well, if she is frustrated, it's certainly understandable seeing how the temperatures were pretty low on the day they were filming.
Way to take one for the team, though, AnnaLynne. The 90210 cast and crew no doubt appreciated your dedication.
As do your fans!