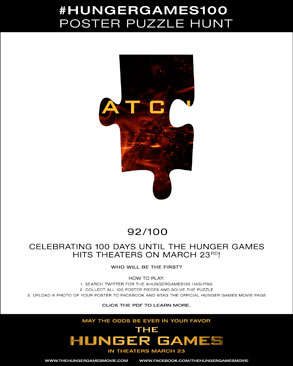 Lionsgate
In case you haven't been keeping count on your calendar, there are now officially less than 100 days until The Hunger Games hits theaters on March 23, 2012.
So to celebrate the milestone, Lionsgate is releasing a new poster for the flick. What does it contains exactly? Who knows! That's up to you to figure out after collecting all 100 puzzle pieces spread across the net and putting it together.
Up for the challenge?