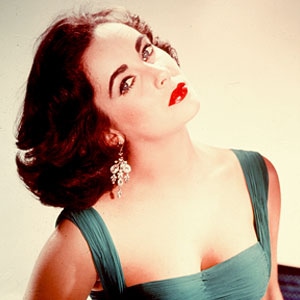 Hulton Archive/Getty Images
Husbands may have come and gone for Elizabeth Taylor, but diamonds were this girl's best friend.
And last night, 80 gems from the late screen legend's impressive jewelry collection sold at auction in New York City for more than $115 million.
The stunning figure set a new world record for a private collection.
So which baubles went for the biggest bucks?
For starters, the 33-carat diamond ring gifted to Taylor by her twice-married-and-divorced husband, Richard Burton, went for a cool $8.8 million.
But that wasn't the most jaw-dropping sale of the night.
The actress's massive 16th century pearl necklace known as "La Peregrina"—which Burton bought for Taylor at auction in 1969 for the (relatively) bargain price of $37,000—fetched a whopping $11.8 million, breaking the previous record for the sale of a single pearl, which was $7 million.
Her Taj Mahal necklace, a 40th birthday present from Burton—who else?—featuring a heart-shaped diamond in a red stone and jade setting, also fetched $8.8 million. 
Also of note was the diamond bracelet that close friend Michael Jackson gave the Cleopatra star. The piece was estimated to sell for between $30,000 and $50,000 but went for over $194,000.
The star's art, clothing and memoribilia will also be auctioned off today and tomorrow, while an online-only auction of some items will continue until Saturday.
Part of the proceeds will benefit the actress's Elizabeth Taylor AIDS Foundation, which she founded in 1991.
Taylor passed away last March at the age of 79.