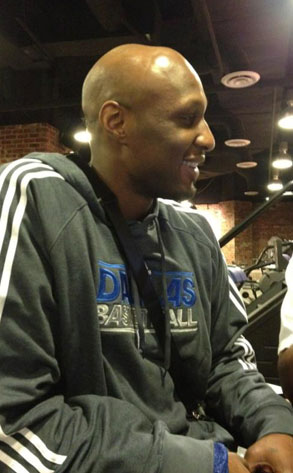 Twitter
There's reality, and then there's reality. Lamar Odom is now intimately familiar with both.
Khloé Kardashian Odom's basketballer hubby has broken his silence in the wake of his headline-grabbing trade from the L.A. Lakers to the Dallas Mavericks while chatting to Dan Patrick this morning, speaking out on everything from his move to Texas, his wife's homey touch, and even what it'll be like playing against both his former teammates and his former brother-in-law Kris Humphries in the coming months.
So what'd he have to say?