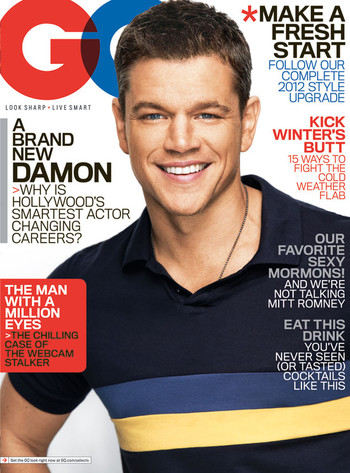 Ben Watts/GQ
And here we thought the onscreen drama was tense.
Matt Damon, who ordinarily remains above the trash-talking fray, sunk himself right down into it this week while speaking out as the coverboy of the new issue of GQ.
Among other far less intriguing revelations, the A-list Oscar winner didn't hold back while criticizing the Bourne Ultimatum screenwriter Tony Gilroy for turning in a script that he dubbed not only "embarrassing" and "unreadable," but a veritable "career-ender" for the scribe.
And that's only the tip of this bitterly cold iceberg.