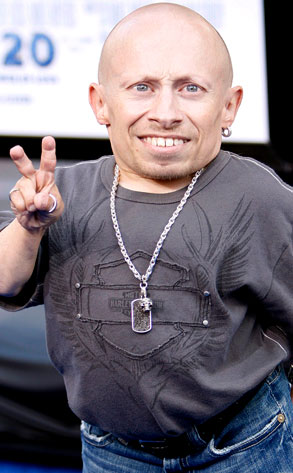 AP Photo/Matt Sayles
Someone has let the movie out of the bag.
The notorious Verne Troyer sex tape is now on the market, meaning the once-missing tape has surfaced.
The right to view the footage can be purchased via a website called SexWithMiniMe.com, which is decorated in a 1960s, Spy Who Shagged Me-inspired theme. (Clicking takes you to the "you must be 18" page.)
As per the terms of a settlement he reached with adult-film distributor SugarDVD, the tape could not be peddled without Troyer's approval, and a rep for the actor denies that he had any involvement in its release.