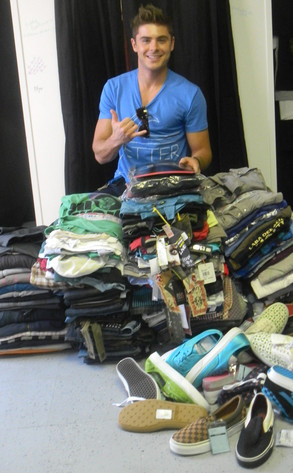 Courtesy of Lisa Ray of Children's Resource Center
Need another reason to love, Zac Efron?
Yeah, we didn't think so. But here's one that's definitely worth mentioning nonetheless.
Get this: The New Year's Eve star took time out to pull more than 300 articles of clothing from his own closet and personally brought them all down to the Children's Resource Network of the Central Coast.