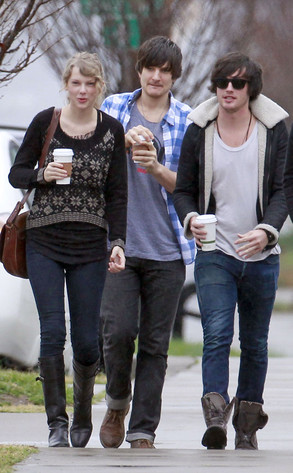 Rachid Ait/Juan Sharma, PacificCoastNews.com
Stop the presses! Taylor Swift was spotted out with a guy!
Yeah, yeah, we know. It may not mean anything. But speculating is so much fun, no?
Well, let's get to it then!
Here we see the singer strolling around Nashville last weekend with Parachute frontman Will Anderson. (He's the handsome fella with the shades, FYI.)
But apparently, this isn't the first time they've enjoyed each other's company. According to Perez Hilton, whenever Swift is in the country music capital, she and Will hang out "at least three to four times a week."
Probably just friends? Perhaps. Maybe something more? Always a possibility.
See, isn't this fun?