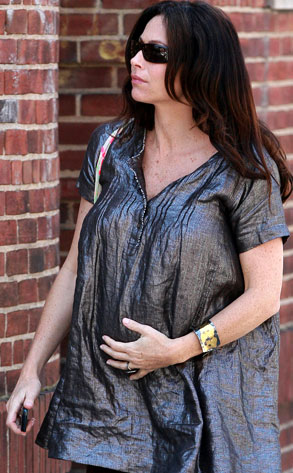 Hector Vallenilla, PacificCoastNews.com
Minnie Driver isn't shy about introducing this little guy to the world.
The Oscar- and Emmy-nominated British actress welcomed her first child, son Henry Story Driver, Friday in Los Angeles, according to her rep.
Publicist Jessica Kolstad tells People that the baby weighed 9 pounds, 12 ounces.
Meanwhile, the identity of Henry's father remains a closely kept secret.
"He's going to be a dad, so, yeah, he's going to be there for the kid," she told People in June.