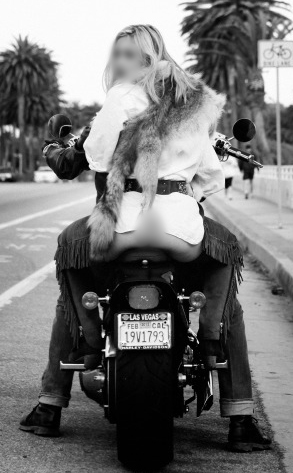 courtesy of StyleLikeU
The apple sure doesn't fall far from the tree.
This daughter of not one but two major movie stars seems to have inherited her father's badass rebelliousness. She had no problems hopping on the back of a motorcycle for a recent photo shoot.
Not only did she get on the two-wheeler, she also went full monty—wearing nothing but fringed chaps, a white top and a (maybe faux) fox-fur vest as she held on tight to her comodel.
Girl must've gotten that lack of self-consciousness from her mom, who's also famously bared it all before.
So can you guess who this is?