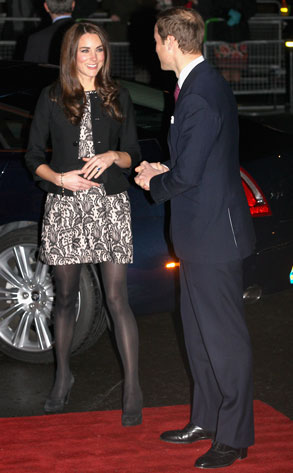 Chris Jackson/Getty Images
Bumpwatch: Royals Edition will evidently never cease until an heir to the throne is born.
And tonight was no exception as Duchess Catherine, aka Kate Middleton, joined Prince William and her in-laws at a concert at Royal Albert Hall benefiting the Foundation of Prince William and Prince Harry and the Prince's Trust (named after their granddad, Prince Phillip).
Middleton set hopes afire again by...wait for it...holding her clutch in front of her belly. Apparently that's exactly like pregnant sitcom stars holding pillows and plates of food and sitting down a lot when they're trying to mask a pregnancy.
The funny thing is, though...