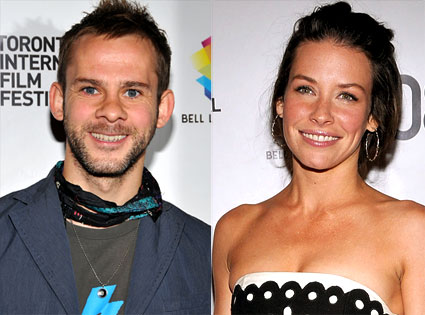 C.J. LaFrance/Getty Images
While most of the blogosphere was speculating over a Brad Pitt and Jennifer Aniston reunion in Toronto this weekend (they had dinner or totally avoided each other, depending on who you believe) another set of former flames quietly reconnected.
Lost's Evangeline Lilly and Dominic Monaghan—who split after his character was killed off the show and the actor left Hawaii last year—were spotted together at the film fest Saturday, lending credence to the rumors that the two have patched things up.
After dinner for two at the romantic Italian restaurant Sotto Sotto, Evangeline and Dominic were together at the Blindness premiere but ultimately chose to walk the red carpet alone, according to an E! News eyewitness. They also left separately.
Why so shy, kids? It's not like either one of you has six rugrats, a baby mama and half the world's press monitoring your every move in case something inappropriate takes place.