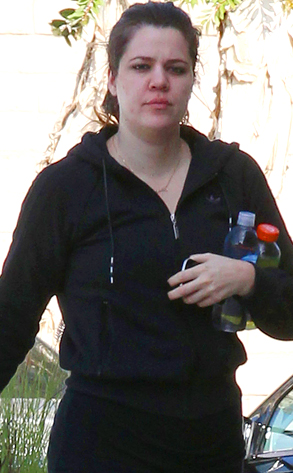 STFN/GSI Media
What's a Kardashian got to do to catch a break?
Perfectly content to let Kourtney and Kim's happy and unhappy, respectively, news take center stage, the ever outspoken Khloé Kardashian Odom was forced to defend herself yesterday against haters who wrongly felt that recently surfaced photos of her makeup-free mug was theirs to criticize.
They should think again.