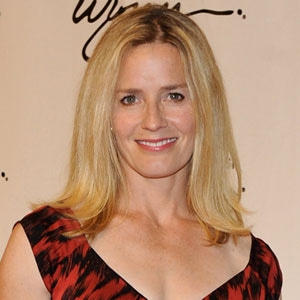 David Becker/Getty Images
Elisabeth Shue is ready to get to work.
As you may have heard, the Leaving Las Vegas Oscar nominee is succeeding Marg Helgenberger later this season on CSI: Crime Scene Investigation.
Shue tells me she's been pitched—and turned down—many television projects in the past, but...
The chance to analyze corpses and bullet casings came along at the perfect time.
"For many years, I decided not to do television because I have three children, but now my youngest is finally old enough to be in kindergarten," Shue exclusively told me this week at the Children's Defense Fund-California's Beat the Odds Awards at the Beverly Hills Hotel. "So I'm not feeling that kind of tug of not being with her as much."
And she couldn't have hoped for a better costar than Ted Danson.
"What's so nice about the show is it still has that classic procedural tone to it, but he brings a kind of lightness to it," Shue said. "I just thought it would be fun to play opposite him and give it a try for a little while and see what it's like."
She starts shooting next month.
"I have to learn how to analyze blood splatter," Shue said laughing. "I've started to study a little bit. I'm also going to spend time with CSI agents, ride around with them in their cars and do autopsies."
Knock 'em dead, Ms. Shue!